Yamamoto Tanuki Instant Curry Udon Review
First of all, I have to admit that I have an – unhealthy – obsession with instant noodles. Whenever I'm at an Asian supermarket, I just have to see whether they have new and interesting instant noodle flavors! And that's exactly how I came across this Tanuki instant Curry Udon from Yamamoto. I love udon noodles, and I love a good bowl of Japanese curry and rice, so I was very excited to try a combination of the two.
The Packaging & Ingredients
Judging by the sticker on the back with the translated ingredients, the curry noodles seem to be vegetarian, maybe even vegan! Since I can't read most of the ingredients myself though, it's unfortunately not safe to assume that it actually is.
The package is for two portions, and just by the picture on the package, I was wondering whether the soup base would be a powder or a paste with actual pieces of meat in there. But it seems to be nothing more than a serving suggestion since the package actually comes with two separately packed portions of udon noodles and powder-based soup.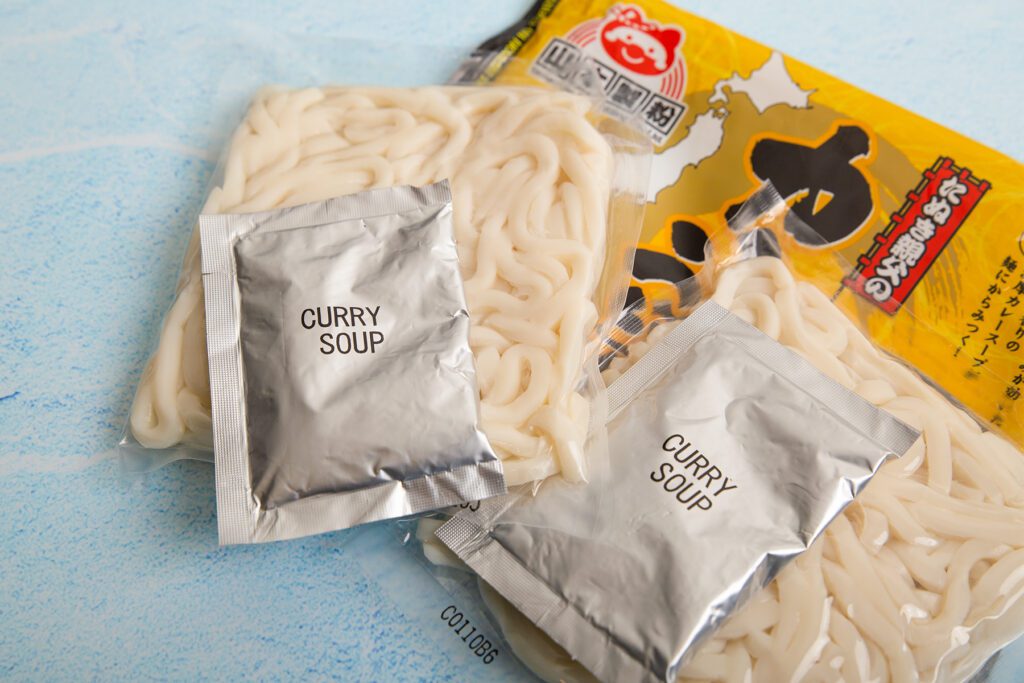 With my – unfortunately – still very limited Japanese and the illustrated instructions on the package, I was able to figure out how to prepare the curry udon. And, like with most instant noodles, this one is also incredibly easy to prepare.
You're supposed to boil one portion of udon noodles in 300ml of water for 1.5 minutes, then turn off the heat, add the soup package, and mix well. Then it's ready to transfer to a bowl!
Since it's a ramen, I added a somewhat soft boiled egg and some scallions to make it complete. Usually I might add some garlic or chili oil, but I wanted to be able to taste the soup by itself first.
Taste Testing the Curry Udon
Honestly, I thought it was either going to be pretty good or just way too overpowering. And I'm very happy to say that it wasn't the latter.
The soup has a nice balance of regular ramen with a subtle – but not too weak – curry flavor. Especially for an instant noodle soup, there's quite a depth of spices and flavors.
The udon had a surprisingly bouncy texture, but, as expected, it's nothing compared to fresh udon. They were slightly above average for instant udon though.
All in all, I would definitely buy these again! They've got more of a kick than most instant noodles because of the curry. and they are great for warming you up on a cold day. Do give them a try if you ever come across them.