Food Review: Oh My Bun Amsterdam
A while ago, I was invited to try some of Oh My Bun's burgers & other menu items. And since fast food is one of my guilty pleasures, I more than gladly took them up on that offer.
Oh My Bun is a halal burger joint in Amsterdam with three locations spread among the city. We decided to visit the biggest one out of them – at the Regulierbreestraat – just around the corner of Rembrandtplein.⁠

The Golden Bun to Patty Ratio
Finally a place with a perfect sauce, meat, cheese and bun ratio! The brioche buns are nice and soft, the patties are nice and juicy, there's not sauce dripping everywhere, yet, there's not a single dry bite. And big plus for our Islamic foodies, everything on their menu is halal!
I'm actually quite picky when to it comes to burgers, and so is my American boyfriend, so of course I had to drag him along. Because of this, I usually only order hamburgers at restaurants that specialize in burgers, and even then, it still might be a hit or miss. We will both gladly visit Oh My Bun again however!
When it comes to burgers, I usually pick a pretty basic option, and try out a special every now and then. However, at this place I would
recommend you to do the opposite.
Even though their Cheese Burger is a nice and solid burger, they somehow managed to make their Triple Fat Juicy Burger not "too much" but actually nice and balanced. And I would definitely recommend you to try that burger at least one. It might be a big boy, but I promise you won't regret it!⁠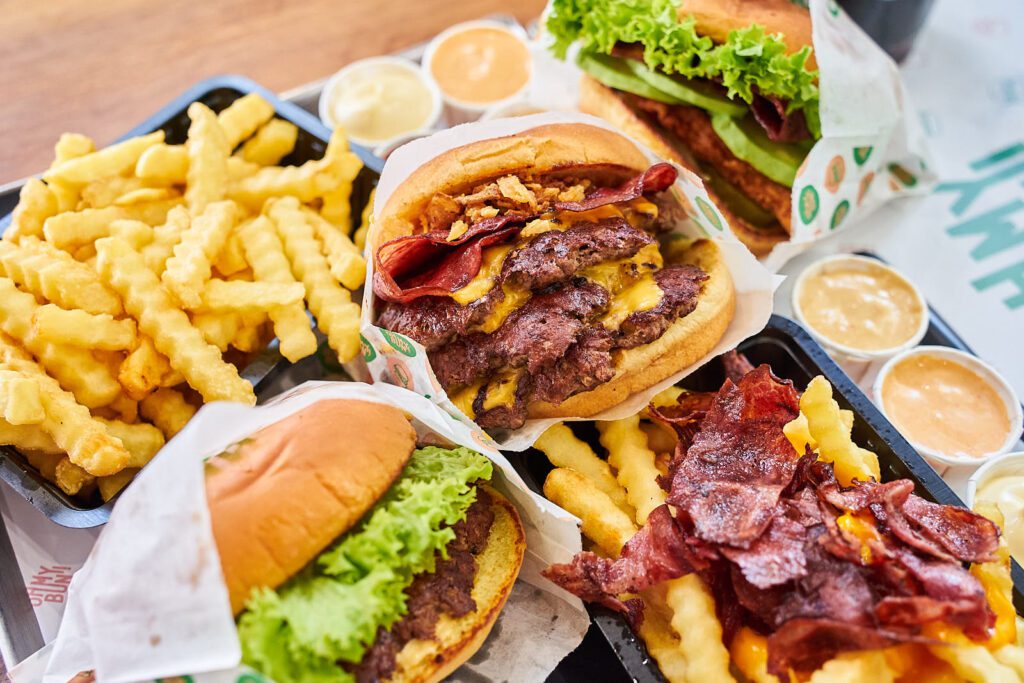 Since Oh My Bun specializes in hamburgers, I was curious to see what their chicken dishes were like. So I went ahead and ordered the Chicken Avocado Sandwich, and I'm happy that I did!
The chicken was juicy, and very well seasoned with a little kick, just how we like it. The pieces of chicken were the perfect size for in a bun, and once again, nicely complemented by the sauce, thick slices of pickle, and creamy avocado. ⁠
A burger meal isn't complete without fries, so we opted for both the Classic Fries and the Cheezy Bacon Fries. Oh My Bun serves crispy crinkle cut fries, and even though they were good, I personally wouldn't go there for just the fries alone.
The fries did however complement the burgers really well as a side though. Plus, I actually liked the cheese sauce for once! So if you decide to go with a side of fries, maybe try out one of their loaded fries options!
Didn't think the milkshake would actually stand out and make the review, but here we are! We decided to complement all of that savory food with a sweet vanilla milkshake and were pleasantly surprised by how good the vanilla milkshake was! Nice consistency, not too heavy, and actually a more present vanilla flavor. ⁠
So if you're ever in Amsterdam, and looking for a quick bite, try out Oh My Bun yourself! Even though we were invited – and the food was gifted to us – we will definitely be returning here as regular costumers next time!